Performance Forge, Inc. is proud to offer forged Lower and Upper Receivers for the Defense Industry!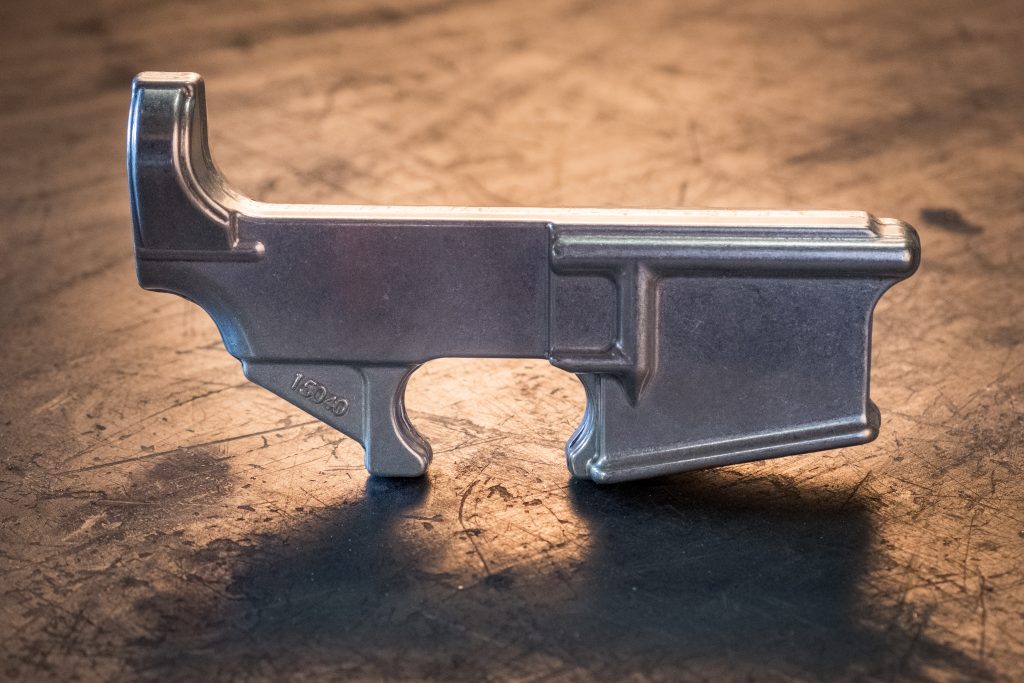 repeatable, dependable, and fast
We have been manufacturing Uppers and Lowers, in aircraft grade aluminum, 7075-T6, for nearly a decade. We know what it takes to produce a blemish-free Receiver, and we have produced hundreds of thousands of them!
All of the Receivers we produce go through a rigorous visual inspection to ensure they meet our standards. Those that pass the inspection then spend a significant amount of time in our vibratory deburr tumbler, until they come out shiny and beautiful.
In addition to the standard .223 Upper and Lowers, we also make a .308 Lower Receiver and a .225 Lower Receiver with a Full-Trigger-Guard.
Beyond the standard forging offerings, we produce a number of "proprietary" receivers off of tooling that have been specially designed per the customer's specification. Several of those dies have transferred to us by the customer, just to get away from the forge facility they originally selected.
We are different from the rest. Give us a try and experience the difference!
Here are just some of the things we offer:
No minimum order quantities
Made from Aircraft Grade Aluminum: 7075-T6
Typically in stock, available for immediate delivery
Excellent Customer Service!
Would you like us to blast your Receivers before you get them? We can handle that!
We have the best blasting equipment available and can gladly blast your receivers for you.